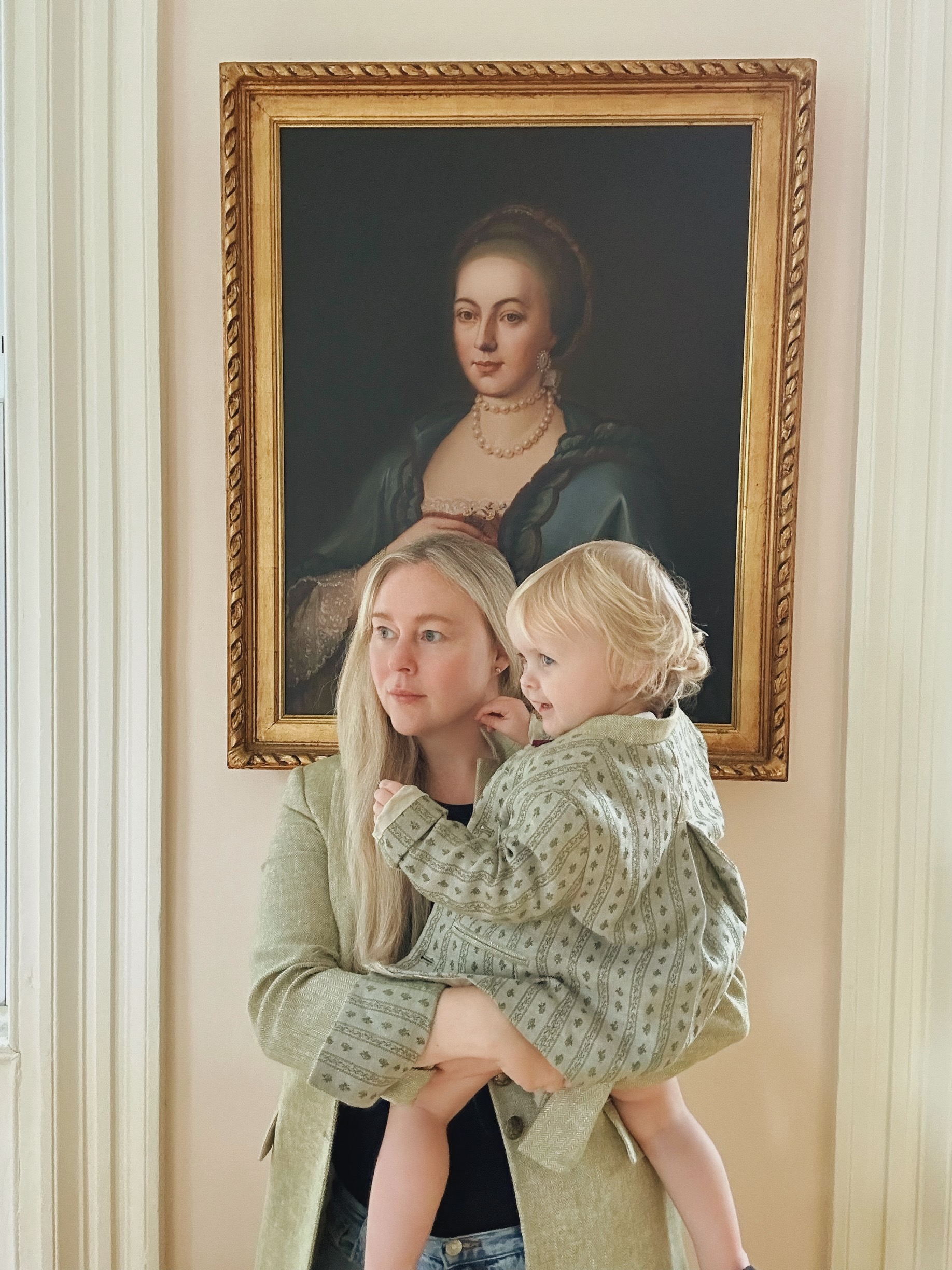 What makes the perfect baby registry? Our Dream Baby Registry series answers just that, providing an endless source of inspiration for those putting together their own Over The Moon registries. We enlisted the help of some of our most stylish and in-the-know friends—whether they're already proud parents or still awaiting the arrival of a little one. Peek inside the registries of tastemakers, from editors and stylists to wedding planners and beyond. Your dream registry is just a click away.
Interior designer Kristin Ellen Hockman welcomed her little one, the adorable Astrid, on June 22, 2022. Since then, the two have oft been seen on stylish adventures, documented on Instagram, and today, Kristin is looking back and building out her Dream Baby Registry for us.
The one year old's room right now is very traditional with a touch of whimsy. "I wanted it to be a space that she could grow into and enjoy for years to come," Kristin shares. "It is grounded with a growing collection of antiques and then peppered with various textiles and art that can easily be switched out to reflect her blossoming personality. As for the aesthetic of her wardrobe, I love classic, traditional looks—outfits that withstand the test of time and become heirlooms to be passed down."
When making her Dream Baby Registry, it was important for Kristin to begin by adding items that were necessities during Astrid's newborn phase. After that, she started to think about things that would be needed throughout her first year of life. "And lastly, I couldn't resist adding in a few pieces that I found to just be absolutely adorable!" Kristin exclaims.
"The BÉABA Nursery Air Purifier was at the top of my list!" Astrid's mom shares. "We have an old home that tends to collect dust easily, so it's very important to us to keep the air in the nursery clean and healthy." Another must-add was the Olli Ella Changing Basket—a necessity for the nursery—with the La Coqueta Margarita Ceremony Baby Set. "La Coqueta is one of my all time favorite children's brands, and this set is such a special, versatile outfit that can be worn for so many various occasions."
For those making their own Over The Moon Baby Registry, Kristin advises consulting with friends with kids on what items were necessities, nice but not essential, and overrated. She and Astrid leave us with wisdom about motherhood: "I saw a quote once that really put everything into perspective for me: 'When you're having a tough day, imagine you've traveled from the future and get to spend just one more day with your child as a baby.' It instantly reframes everything going on around you!"
Shop Kristin Ellen Hockman's Dream Baby Registry!