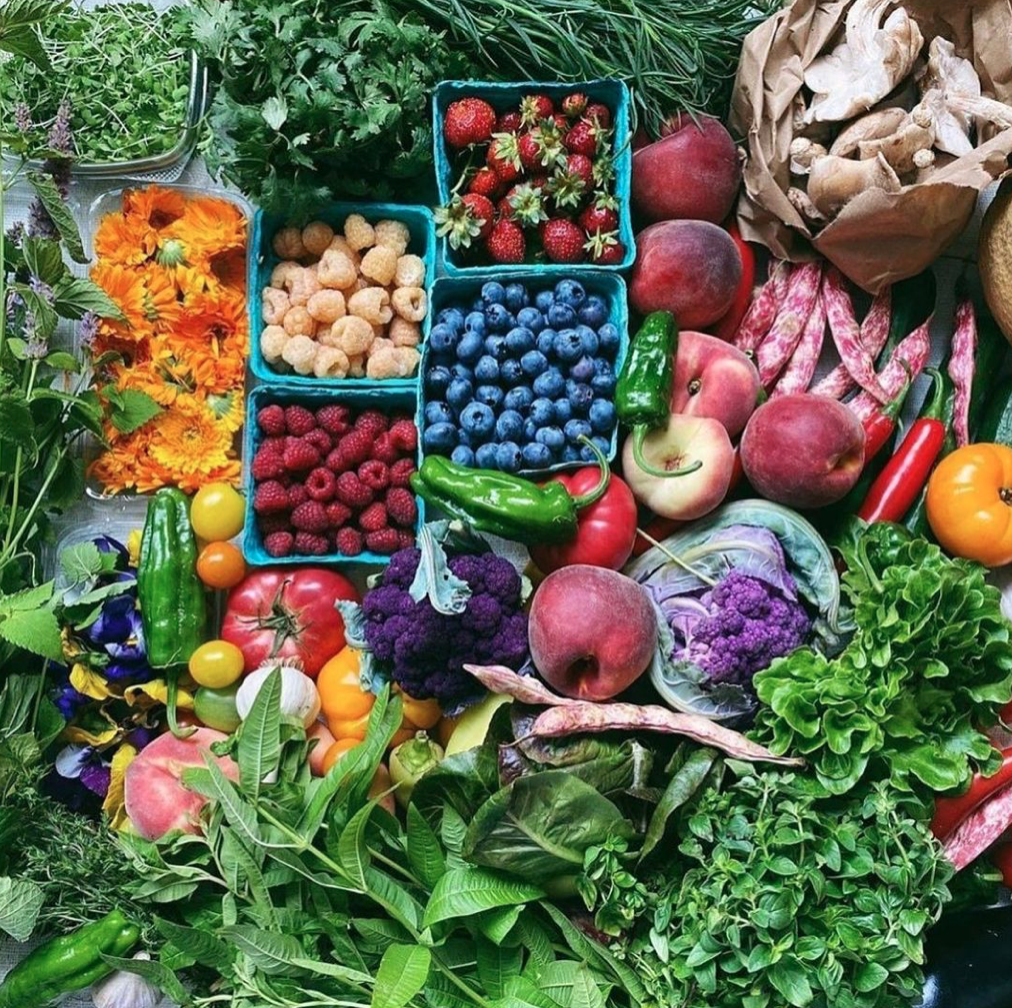 As the warm-weather seasons shine through, odds are you have at least one or two weddings to attend—and probably one or all have been postponed from last year. Or your own trip down the aisle is coming up! With more weddings, comes a higher level of opportunity to be snapped by a photographer, so whether you're a guest or the bride, you want to ensure that you have camera-ready skin.
And while there are a ton of very talented makeup artists and beauty products that can give you the effect of smooth skin, it's so helpful to nourish your "canvas" with delicious and nutritious foods too. We enlisted the help of New York-based certified integrative nutritionist and sustainable lifestyle specialist Adriana Naslausky of Rinascimento by Adriana, who helps brides-to-be (like herself!) look and feel their best, for the five best foods that contribute to glowing, beautiful skin.
"Apart from hyaluronic acid and your daily H2O, keeping a varied, colorful diet is a sure way to make sure you're getting in your antioxidants and beauty foods," Naslausky notes. "While the whole foods we consume each have their own health promoting properties, there are a few that stand out, some that are study-shown time and time again to be not only great for our health, but excellent for our skin."
Papaya
"This tropical fruit is great for digestion thanks to the digestive enzyme papain. Healthy digestion equals healthy gut, which equals healthy and happy skin!" Naslausky exclaims. "Protein-dissolving papain can also help reduce acne acting as an exfoliator, helping to remove dead skin cells that cause pores. Always keep your papaya flesh, as it can be applied directly onto your skin as a mask."
Spinach
"Vitamin A is the star in spinach which is a natural anti-acne agent," Naslausky explains. "This veggie is rich in chlorophyll which aids in removing bacteria and toxins from the body—this waste is what typically is stored in the body and leads to acne."
Chia Seeds
"These powerful little seeds are loaded with Omega-3 fatty acids, protein, fiber, magnesium, and antioxidants, which all help keep skin supple and maintain its elasticity," Naslausky states. "There have been rumors on the 'chia seed glow' for a reason!"
Blueberries
"Low glycemic and high in antioxidants and fiber, blueberries are a fool proof way to decrease inflammation," she says. "They have also been shown in studies to reduce acne-induced swelling and skin discoloration in mild to moderate cases."
Sweet Potato
"The high Vitamin C content in sweet potatoes is shown to boost collagen, while the Vitamin A fights against skin discoloration and inflammation," Naslausky shares. "They are great to reduce acne-flare ups and hyper-pigmentation."
Pro Tip: Sweet potatoes are very high in beta-carotene which is responsible for aiding growth and repair of the bodies tissues—including muscles. This means they are a perfect food for muscle recovery and definition.
Now that we have plenty of additions to our grocery lists, Naslausky was so kind as to include a refreshing and beautifying morning smoothie recipe that your skin will thank you for!
View this post on Instagram
Morning Smoothie
Ingredients:
1 cup coconut water
1 cup papaya
2 cups fresh spinach
1 tbsp chia seeds
1 cup blueberries
Start by blending the coconut water and spinach, and after a few moments add in the papaya, blueberries, and chia seeds.
Tried this recipe? Tag us in your picture on Instagram @overthemoon and @rinascimentobyadriana!